Marble furniture handcrafted in Italy since 1975. 
Stone international are passionate lovers of natural materials. Every day they work hard to bring the one-of-a-kind patterns of the most beautiful stone in the world into your homes.
Stone international is one of the oldest manufacturers of natural stone furniture on the market today.
The stone and marble used are all natural, presenting all the variations and unique colourings found in nature. Because they are natural products, no two pieces will look alike. None of the natural veins, pores, and variations are to be considered defects, but instead
characteristics that make your table one-of-a-kind and uniquely beautiful.
Natural stones is quarried deep underground or up in the wildest mountains. Stone International prefer to quarry in the Apuan Alps in Northeast Italy, north of Pisa. This is where they find and produce the best quality marble for everything they create.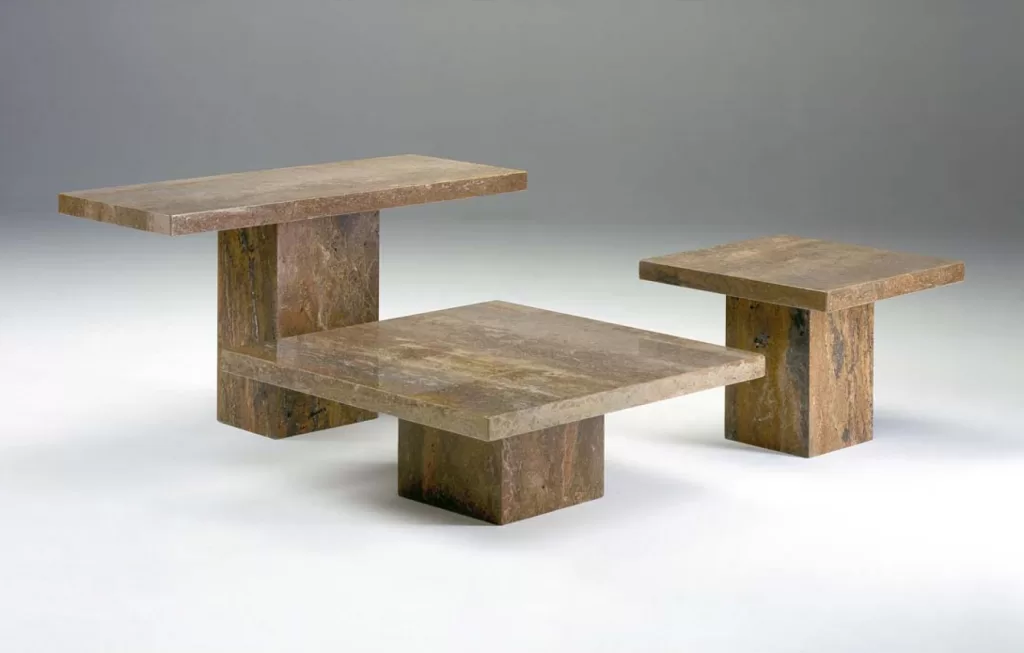 Popular From Stone International
Italian craftsmanship at its finest
From quarry to home, Stone International take pride in their production every step of the way.
Marble has been used for centuries to create masterpieces, from sculptures to architecture. Stone International honours this rich history by ensuring that every piece of furniture has its own unique story. Every finished model is a piece of art in its own right.
Stone International quarry and use multiple types and colours of marble, meaning you can find the right colour and style for your aesthetic and bring beautiful luxury into your home.
Discover Stone International In our canterbury store