Himolla has been combining function and comfort for over 70 years. 
Since 1948 Himolla has been one of Europes leading producers of quality upholstered furniture from its state of the art factory in Germany. 
Over the years Himolla has built every kind of suitable functionality possible to make their collections perfect for everyday use. They use technology from the automotive industry to help them create high-quality furniture which is both practical and stylish.
Bringing new concepts and innovations has always been at the forefront of Himolla's designs. Most of Himolla's products can be ordered with various configurations from completely static sofas and chairs to recliners, lift and rise, and adjustable headrests.
The most notable part of these developments is everything has useful functionality, which is easily accessible without any added complexity.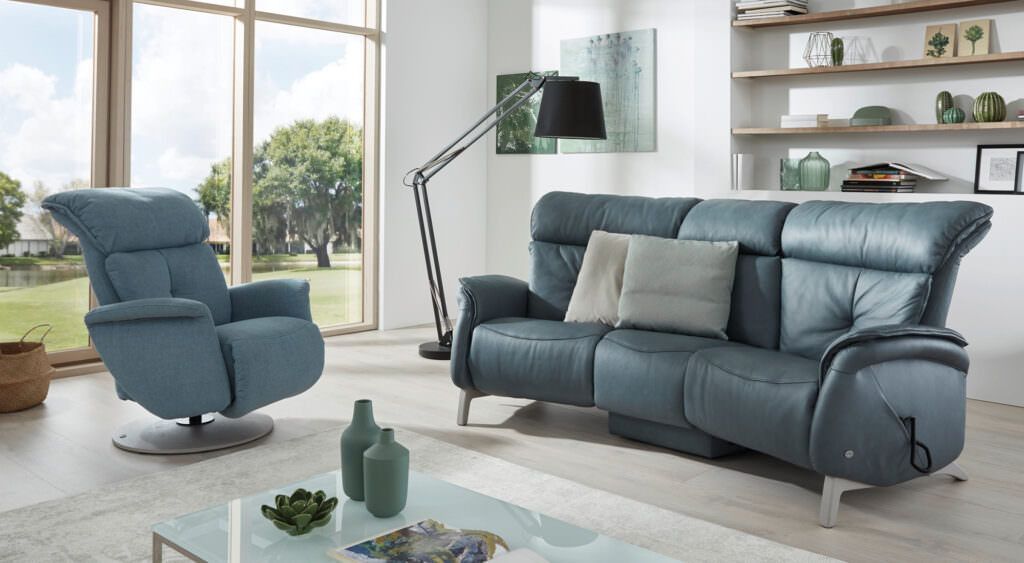 Award winning environment
From planning to production, controlling emissions, energy balance, materials and waste, Himolla has been earning awards since 1998 for its care and consideration towards the environment.
Achieving and retaining great green credentials is definitely not an easy path. Obtaining recyclable materials and dealing with reliable suppliers that can ensure sustainability is especially difficult.  
Himolla require vast quantities of materials such as wood, metal, paints, leather, fabric, plastic and chemicals to produce moulded foam, all of which go into furniture products. Each of these components need expert handling and planning to ensure the required environmental compliance.
Discover himolla In-Store