Ekornes have been producing stunning upholstery from the heartland of Norway since 1934.
Better known as brand leaders: Stressless, they are renowned for supplying fine quality swivel recliner chairs with a stunning collection of sofas. Infusing fine leathers with beautiful wooden bases and frames.
Ekornes has invested a huge amount of time in understanding the science of how our bodies move, in order to discover the most effective support construction, to create the most comfortable and unique furniture possible.
The recliner sofa and chairs available are designed and crafted to benefit posture using Glide System technology that follows your movements and their Plus System for correct neck and lumbar support. Available in various sizes, fabrics and leathers you are sure to discover a match made in heaven for your living space.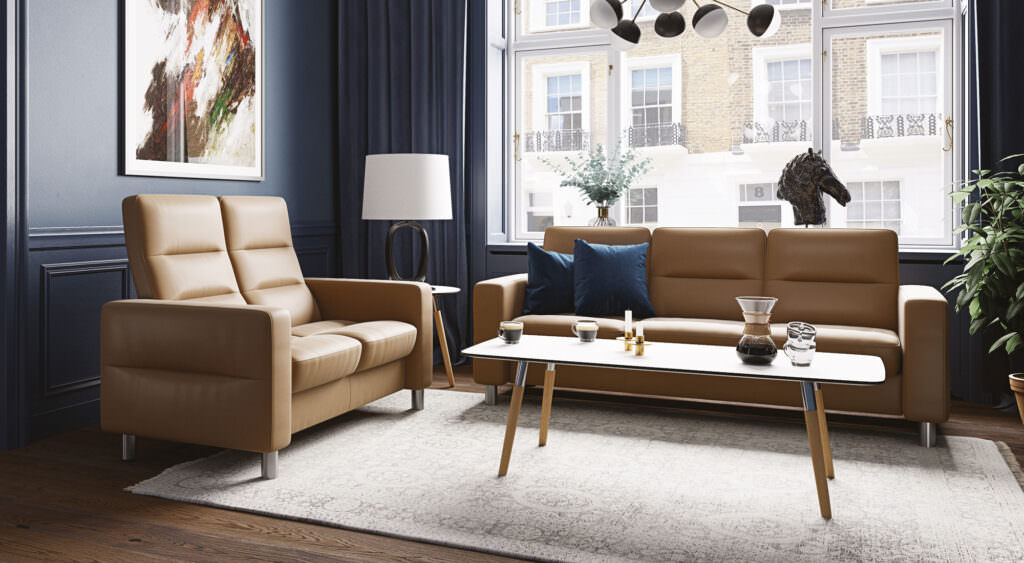 Free Leather Upgrade
Paloma and Cori leathers for the price of Batick Leather.
For Ekornes, being green is more than just a fleeting claim. Respecting the environment is a well known value, which is an integral part of Norwegian culture.
Ekornes actively seek out green materials using water based paints and lacquers. The main goal is to build products with a minimal ecological footprint, whilst ensuring they last for decades. Furniture that is durable will reduce the need for replacements and in turn will protect the future. 
Discover stressless In-Store