Over 70 years of history, family and culture in spectacular Italian design.
Kartell is known for its industrial production of the finest quality design objects, with remarkable technological content, Made in Italy. From the choice of innovative and certified materials, to the use of advanced technologies, Kartell is able to guarantee users of its products a collection in which technology, quality, resistance and durability are part of its DNA.
Epitomising 'Made in Italy'
Being a design company allows Kartell to express its creativity on multiple fronts. Their commitment is to look to the long term and to design and produce objects that will stand the test of time.
In 1999 Kartell became the first company in the world to use polycarbonate to produce furnishing items. From this moment on, the company developed and explored the theme of transparency that has made it unique and original, continuing its research into the study of surfaces and shapes, starting with the use of new technologies and high-performance materials that have made it possible to create products like nothing ever created before.
Over the years, Kartell has won a series of important international awards, including nine Compassi d'Oro. Founded in 1999, the Kartell Museum, keeper of the brand's history, won the Guggenheim Enterprise & Culture Award for best business museum in 2000.
Claudio Luti, president of Kartell, was awarded the prestigious Red Dot: Personality Prize, the recognition that, from 2020, has been awarded to the most authoritative international entrepreneurial figures in the design industry.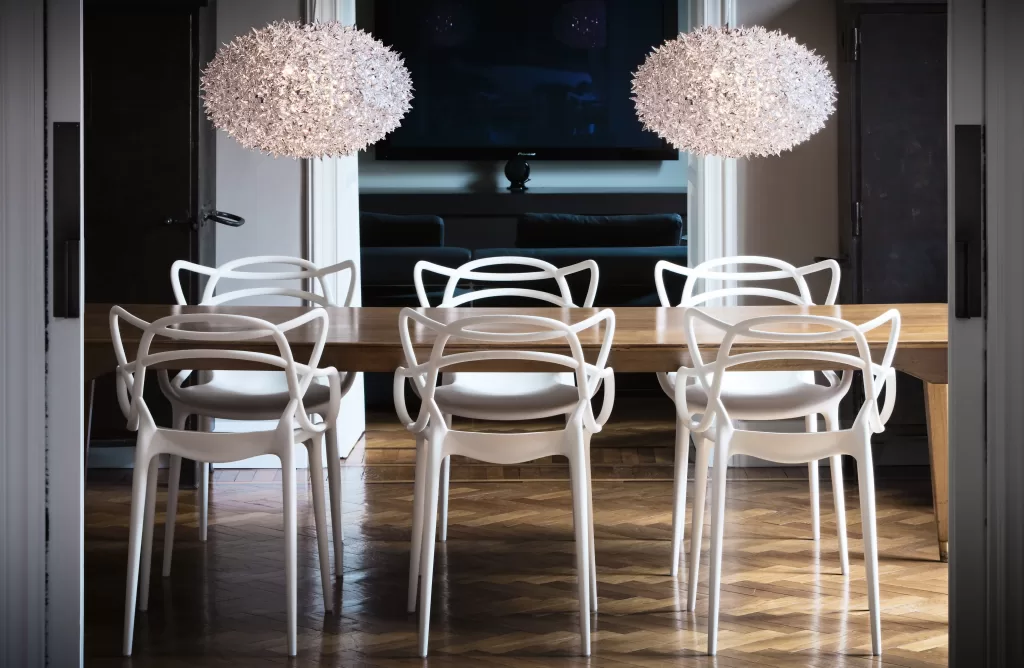 Sustainable growth an development
Kartell is continuing down the road begun by the "Kartell loves the planet" manifesto and drafting a company sustainability policy covering 11 of the 17 Sustainable Development Goals (SDGs) established by the United Nations as a "blueprint to achieve a better and more sustainable future for all".
For seventy years, Kartell has played a leading role in innovative production and product creativity. Respect for the environment is, and always has been a value that goes to the heart of the brand and in a bid to strengthen this commitment the company launched the "Kartell loves the planet" mission, the industrial manifesto with which it focuses on environmental responsibility and attention to good sustainability practices.
Discover Kartell In-Store