Endless possibilities to make your house a home!
Italian furniture designer and manufacturer Calligaris was born in 1923 as a small craft workshop and today is considered to be one of the most successful furniture manufacturers in Italy. 
Throughout their history and to the modern day they have stayed true to their strong beliefs that they should honour the traditions of innovation and design. This means that the products they offer today echo the functional, unique, and contemporary qualities of the furniture they have been making for over 90 years.
To ensure that this level of design and functionality is met with a high standard of quality, Calligaris utilise high quality solid and veneered wood in conjunction with a high grade of leathers, fabrics, glass, plastic, and metals to create elegant pieces of furniture. All of this plays a part in evoking a lightness and playfulness in their furniture that disregard style.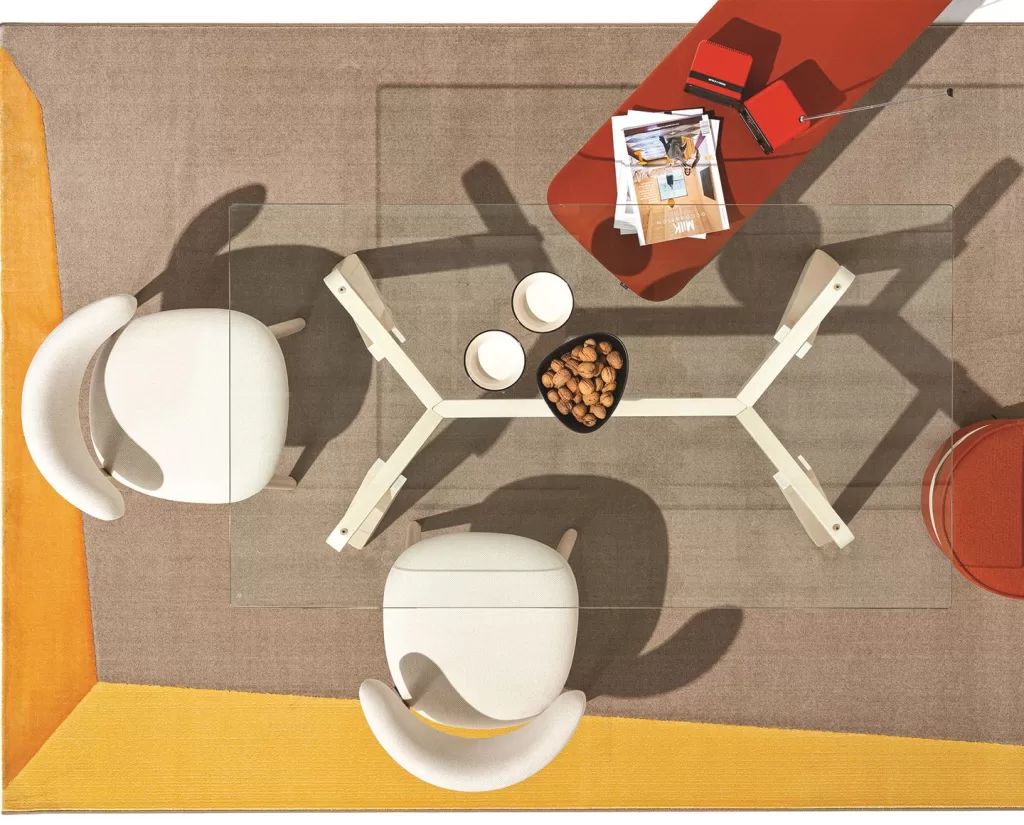 Calligaris' sustainable agenda program 'Greenbow', focuses on creating furnishings using natural and recycled materials as well as using a sustainable approach to product development, production and distribution. 
Greenbow is based on the application of analytical indicators that allow the group to define objectives and measure the progress of structured actions to achieve them thanks to the contribution of the entire organisation. 
With FSC-2002023 and ISO 14001 certification, Calligaris' commitment to a sustainable future makes ordering from them even more rewarding. 
Calligaris has an comprehensive range of furniture, from living to dining, with an abundance of customisations available.
Due to this, we only have a small selection of their items available to view here. If you are interested in furniture from Calligaris, we recommend coming into our Canterbury store where our consultants can help you with customisations, fabrics and finishes.
Discover calligaris In-Store